ACADEMY TAKES OFF
MOSSLEY AFC are delighted to announce the formation of our very own football academy in conjunction with the newly formed Mossley Athletic Junior Football Club.

The young promising players are all attendees of development centres of Premier League and Football League including Manchester United and Liverpool.

All of these budding football stars are a product of the skills and work through the holiday soccer schools which are ran at the football club by Martyn Roberts of Mossley Athletic Junior Football Club and by our own Football Projects Manager, Neal McNulty.

We have also managed to secure the services of Futsal Expert and coach Ray Owen to develop skills further over the coming years.

Trials will be held over the next few months to raise awareness of even more local talent.

As a football club we are absolutely delighted to be supporting these talented young footballers in national competitions throughout the UK and abroad and you will be able to witness their talents at home games throughout the forthcoming season.
MOSSLEY BOYS ARE WINNERS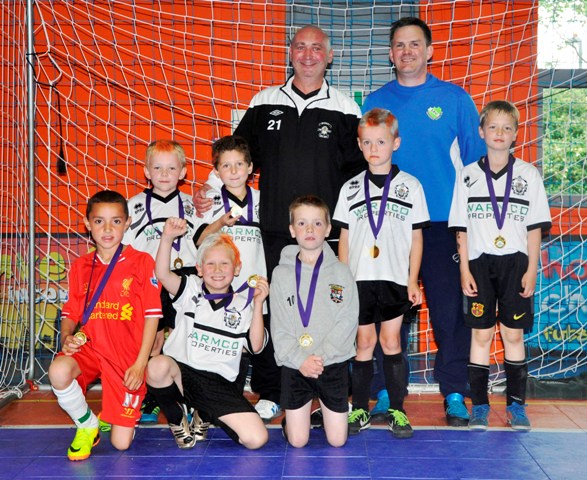 A huge congratulations to our Under 8 Academy Team for winning the Club Futsal UK Competition.

This highly prestigious competition was held in the Birmingham International Futsal Arena and this was the very first competitive game that this group of talented footballers have played in together.

In an event which included academy clubs from the Football League our final tournament standing read Won 7, Drawn 1, Lost 1. Scoring 23 goals on their way to victory across 9 games the boys not only displayed the highest level of sportsmanship on the pitch but their role in being ambassadors for the club and the town of Mossley won them many new friends and admirers.