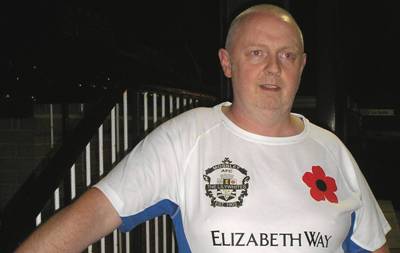 Mossley AFC Match Day Co-ordinator Andy Rowles is set to run the Windmill 10k in Lytham St Anne's on Sunday 10th November (Reverence Sunday) to help raise funds for Mossley AFC.

Profits for Andy's efforts are set to pay for a set of bench-wear for the Managers and other technical area occupants occupants.

Andy would like to thank Elizabeth Way & Co for sponsoring him and Paul at Tshirt Printing for donating the t shirt printing.

You can sponsor Andy by clicking on the Donate to Mossley AFC button below or look out for him at tonight's and Saturday's games with his sponsor sheet.