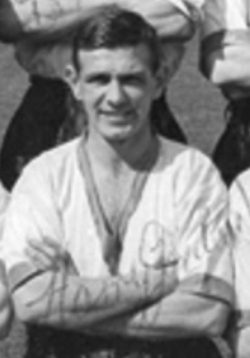 It is our sad duty to record the passing of one of Mossley's all time great players - Harry Gordon.
Born in Glasgow on 10th December 1931, Henry 'Harry' Gordon played for Glasgow Rangers as a junior, but later signed for Bury from Scottish non-league side Petershill. He played 24 times for Bury over a seven year period, joining Buxton on leaving. Harry then played for Runcorn before he joined his former Bury team mate Eddie Quigley's Mossley from Runcorn in the closed season of 1959 and, playing as an inside forward, scored the opening goal on his debut, a 4-0 Cheshire League victory over Wrexham Reserves at Seel Park.
Harry finished the season with 16 goals from 47 appearances playing in a forward line which included the likes of Tony Burke, Eddie Gleadall and flying winger John Willis.
The following season, 1960/61, saw Harry achieve a then post war record 34 goals in 52 appearances helped Mossley to a 4th place finish in the Cheshire County League. The team also won the Cheshire League Cup for the first time in 40 years. He scored two goals in the final, a 6-3 victory over Tranmere Rovers at Hyde United's Ewen Fields ground and also played as Mossley beat Ashton United 4-0 to win the Manchester FA Intermediate Cup. Harry's strike partners that season were former Irish International Billy Hughes and Alec Gaskell.
Harry's third and final full Mossley season - 1961/62, saw him score 9 goals in 43 appearances with Billy Hughes and hot-shot Harvey McCreadie grabbing most of the goalscoring headlines as Mossley finished 8th in the Cheshire League with Harry playing a deeper role as a wing half.
Harry played just 16 games of the 1962/63 season as his departure from Seel Park coincided with the departure of manager Eddie Quigley in November 1962 and he then rejoined Buxton where he played until his retirement from football.
Away from football Harry worked for many years in his home town for Bury Council and passed away last Tuesday 29th July 2014, aged 82.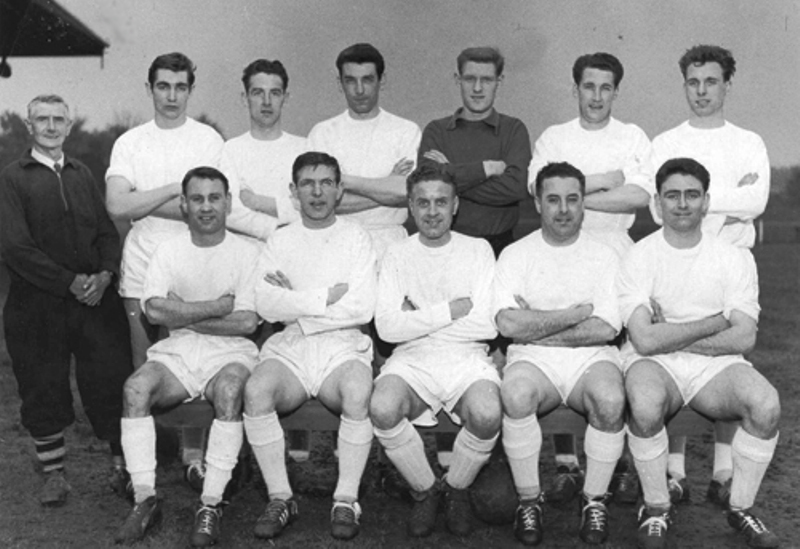 Mossley's Cheshire League Cup winning team of 1961
Back row: Bill Heywood (trainer), Brian Bates, Brian Radcliffe, Mike Ashton, George Smith, Brian Mitton, John Willis
Front row: Billy Hughes, Harry Gordon, Jack Sauders (captain), Eddie Quigley (player-manager), Alec Gaskell