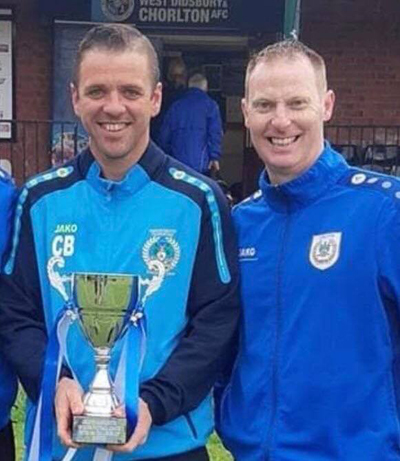 We're delighted to announce the appointment of Chris Brooks and Dame Blackshaw as the management team of Mossley AFC Women.
Manager Chris and Assistant Dame join us from Curzon Ashton. Chris has over 17 years experience and has a successful record of developing female talent in addition to league and cup success.
Welcome to Seel Park, Chris and Dame!
Mossley AFC Women - and we're now recruiting players!
As a club we're aiming to:
▪️ promote all aspects of women's football
▪️ offer football to everyone, regardless of past experience or ability
▪️ build and develop a team with the desire and commitment to progress
▪️ encourage women to lead a healthy and active lifestyle
▪️ offer a safe environment that is welcoming to all
If you're:
▪️ aged 16 and over
▪️ passionate about football
▪️ looking for a fun and friendly team to join
Then we're the club for you!
We can offer you:
▪️ regular training
▪️ competitive matches and tournaments
▪️ social events including an end of season presentation night
▪️ FA qualified coaching and player development
To register your interest please contact
info@mossleyafc.club