Latest update:

Tuesday 26th June 2007

Quinn faces up to Mossley test

26/06/07


Gerry Quinn is unfazed despite admitting he faces one of the biggest challenges of his managerial career at Mossley. . . . >> more

Gerry's delight!

21/06/07


New Mossley manager Gerry Quinn has revealed his delight at taking over the manager's role at Seel Park . . . >> more

Extra Fixtures

21/06/07


On the 30th May 2007 the UniBond League member clubs voted in favour of accepting the FA proposal for two regional First Divisions of 18 clubs for 2007-2008 . . . >> more

Gerry Quinn is the new manager

15/06/07




Mossley AFC have today appointed former Ashton United boss Gerry Quinn as their new manager . . .

>> more

Weekly update

08/06/07




This week the search for our next manager continued as we interviewed prospective candidates for the position and will pleased to announce his appointment early next week . . .

>> more

Weekly update

01/06/07


Following the leagues decision to split the first division into two we were not happy with having only 18 clubs but the Football Association intend to increase this to 20 then to 22 asap . . . >> more

New UniBond League Division One line ups

31/05/07


At a special meeting held in Knutsford last night, the UniBond League member clubs agreed to support the recommendation of their Management Committee to accept the decision of the FA Leagues Committee . . . >> more

Mossley AFC Supporters Club

31/05/07


Stuart Dyde has been asked by the soon to be new board of five if he would resurect the supporters club for the new season . . . >> more

Mossley Annual Non League Ground Walk on 1st July

24/05/07


On Sunday 1st July the Mossley AFC Supporters Club will hold their annual sponsored walk visiting all the six non-league grounds in Tameside

. . .

>> more

Wembley DVD

19/05/07




When Mossley travelled to Wembley Stadium in 1980 for the FA Challenge Trophy Final they were acompanied by a Granada TV Film crew . . .

>> more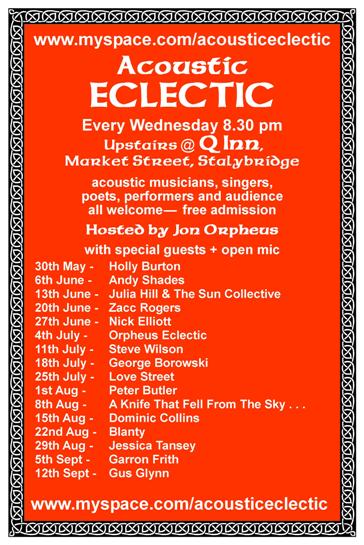 Mossleyweb is now approaching it's 7th Season!
This Website is designed and owned by John A. Cawthorne and it's contents are ©2007 Mossleyweb
I have no objection to anyone using pictures or articles from this website, I ask only that you contact me to confirm that I approve the publication and that Mossleyweb.com receives due credit.
Please note that much of the content of this site is the culmination of many years research on the history of Mossley FC and any views are solely those of the Webmister and contributors and not necessarily those of Mossley AFC.
Apologies for any infringements of copyright.
John Cawthorne (Mossleywebmister)
mossleyweb@hotmail.com
Thanks to Pete Welly, Darren Poyzer, SJNR, Simon Howard, Bob Murphy, Nigel Wharmby,
Andy Whitehead Photography, Matt Mansfield (Gresley Rovers) & Greger Lindberg (Accrington Stanley), for their contributions to this site!
©2007 Mossleyweb